Waiting on Wednesday is a weekly meme hosted by Breaking The Spine allows bloggers to share which books we are most anticipating.
This week I am waiting on
Dreamland
by Robert L. Anderson (September 22, 2015)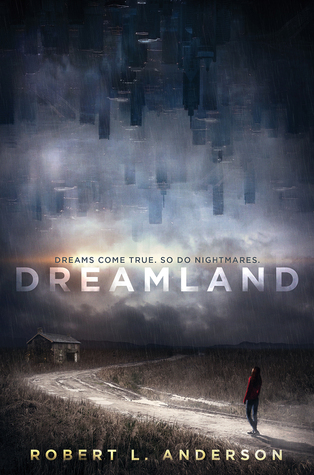 Summary from GoodReads
Odea Donahue has been able to travel through people's dreams since she was six years old. Her mother taught her the three rules of walking: Never interfere. Never be seen. Never walk the same person's dream more than once. Dea has never questioned her mother, not about the rules, not about the clocks or the mirrors, not about moving from place to place to be one step ahead of the unseen monsters that Dea's mother is certain are right behind them.
Then a mysterious new boy, Connor, comes to town and Dea finally starts to feel normal. As Connor breaks down the walls that she's had up for so long, he gets closer to learning her secret. For the first time she wonders if that's so bad. But when Dea breaks the rules, the boundary between worlds begins to deteriorate. How can she know what's real and what's not?
Why I'm Waiting
This sounds really interesting. It reminds me a bit of Afterworlds, but way cooler.