Top Ten Tuesday is a meme hosted by
The Broke and the Bookish
that allows bloggers to share their top ten lists for that week's topics
Top Ten Books That Would Be on Your Syllabus If You Taught Norse Mythology in Modern Lit 101
I was inspired by the Tolkien class offered at my undergrad college, and the Scandinavian and Old English lit class I took there. I was also inspired by my recent reading of the Wolfsangel Cycle.
1 - The Hobbit by J.R.R Tolkien
I had to start with the obvious choice. But it's also a good place to start to see Norse references in modern lit. Tolkien was an Old English professor so he was very well versed in the sagas. He incorporated a lot of themes from Norse mythology in this book in particular (the Lord of the Rings doesn't have quite as many references). My favorite Norse bit that was brought in was the battle of wits between Bilbo and Gollum aka the riddle contest. It is so very Odin/Loki.
2 - Thor: God of Thunder from Marvel
As much as I hate how the Norse gods are portrayed in Marvel, it is a major part of modern society. I would probably pair this with one of the Thor movies as well.
3 - Going Bovine by Libba Bray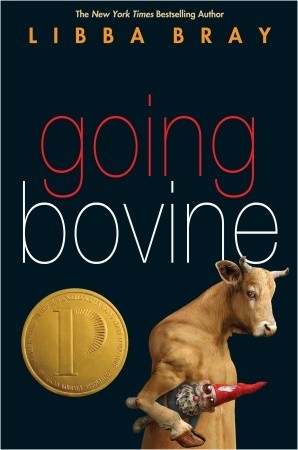 This book was recommended to me because of Balder. I refused to read it because Balder is a lawn gnome. But despite the horrible inaccuracies of Norse mythology when inserted into modern lit, they are still in modern lit.
4 - Eight Days of Luke by Diana Wynne Jones
This book has a lot of Odin in it, as well as the mythology surrounding him.
5 - American Gods by Neil Gaiman
This book is littered with mythological references. The first and foremost Norse reference being that Wednesday is Odin.
6 - Norse Code by Greg Van Eekhout
This book deals with more than just Odin, a lot of other Norse gods make an appearance, as does Ragnarok.
7 - The Wild Road by Gabriel King
This one has a suprising amount of Norse mythology for being about cats. For starters there's Majicou who is essentially Odin. One for Sorrow who is the incarnation of Hugin and Munin.
8 - Wolfsangel by M.D. Lachlan
This one was a no brainer to be added to Norse mythology in modern lit. It's all about Ragnarok and the gods being reincarnated in people to play out the end of the world.
9 - Gameboard of the Gods by Richelle Mead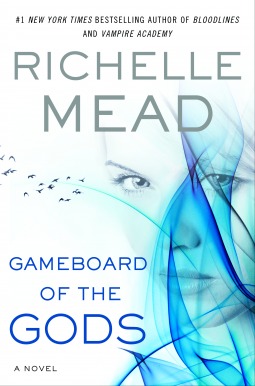 This one, I was pleasantly surprised to see that almost all of the gods referenced were Norse. The best part though, was that they never said who the gods were, you have to use your Norse mythology knowledge to figure it out.
10 - Attack on Titan by Hajime Isayama
Yep, finishing out the curriculum with some Manga. Norse mythology is huge in Japanese culture for some reason, so it's only right to include the Japanese perspective from their own modern lit.