Top Ten Tuesday is a meme hosted by
The Broke and the Bookish
that allows bloggers to share their top ten lists for that week's topics
Top Ten Books on My TBR For Summer 2015
10.
Rodin's Lover - Heather Webb
I went to Asia with one of Heather Webb's best friends last year, and one of her former students (one of my best friends) recommended her books to me since I'm such a history/French geek. I read Becoming Josephine earlier this year and it was awesome, so I'm really excited to read this one. Especially since I love Rodin so much more than I liked Napoleon.
9.
The Wishing Boy - Emma Maxwell McCone
I got this book at BEA and I keep wanting to pick it up, but I keep grabbing other books first (Soundless, Zeroes, Mr. Puffball). This one looks so cool, lots of Irish history
8.
Illuminae - Amie Kaufman and Jay Kristoff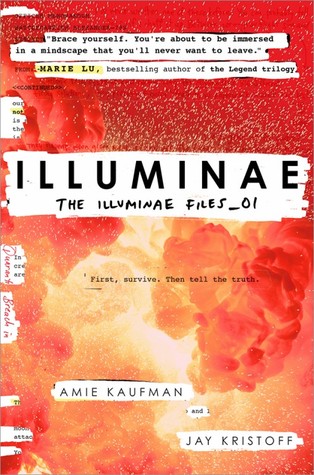 Yet another book I stumbled upon at BEA. I had heard nothing about this book and when I showed it to my friend she immediately was like WHERE?!?!?!?! And Nori's recommendations
have almost never steered me wrong (only about 3 of the hundreds of books I've read because of her I've been less than thrilled with). So, I'm really excited to read this one, and I'm seriously hoping it's not more of the horridly bad science that tends to be put in YA Sci-Fi (I'm looking at you
Divergent
)
7.
City Love - Susane Colasanti
I honestly don't know much about this book, I've yet to read the back flap and I keep reaching for it from my BEA piles. The cover is just so pretty.
6.
Dumplin' - Julie Murphy
I've been wanting to read this book since Nori posted it as a Waiting on Wednesday a few months back. It sounds like a lot of fun and an empowering book. I can't wait to read it!
5.
Tonight the Streets are Ours - Leila Sales
Another BEA pick. I've never read Leila Sales before, but I've been hearing nothing but good things about This Song Will Save Your Life so I'm really excited to read this one.
4.
Valkyrie's Song - M.D. Lachlan
I was able to pre-order this one, so I'm planning to not be in the middle of a book come July 3rd...I really hope The Dinosaur Lords isn't too terribly long...I can't wait to read more of this series, so far it's been so awesome, and really done an excellent job with staying mostly true to Viking history and Norse Mythology.
3.
The Dinosaur Lords -
Victor Milán
If you haven't been able to tell by now, I'm really excited for this book. I can't wait for it to come out!
2.
Lord of Slaughter - M.D. Lachlan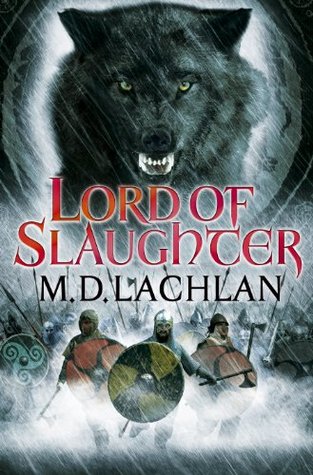 I had been waiting for this book to be released in the States, but it never happened, so I ended up buying it from a seller in the UK, but I haven't gotten around to reading it yet. The first two (Wolfsangel and Fenrir) were awesome, and I'm really excited to read this one, especially since Valkyrie's Song is coming out this summer!
1.
Another Day - David Levithan
I got this book at BEA. I wanted to meet David Levithan because I loved
Will Grayson, Will Grayson
. I almost didn't bother getting it since it was a sequel, but I'm so glad I did. I got
Every Day
last week for my kindle and went to read it on the plane ride to Minnesota. I also grabbed
Zeroes
since that was the book I really wanted to read. I started
Every Day
first since it was smaller, and I've been kicking myself for not bring
Another Day
. But now I'm home and almost done with
Zeroes
, and will probably have started this one by the time this post goes live.