Waiting on Wednesday is a weekly meme hosted by Breaking The Spine allows bloggers to share which books we are most anticipating.
This week I am waiting on
The Last of the Firedrakes
by Farah Oomerbhoy (August 15, 2015)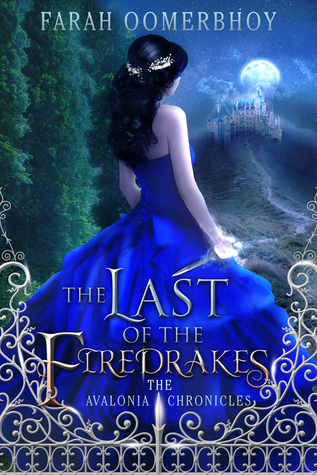 Summary from GoodReads
16-year-old Aurora Darlington is an orphan. Mistreated by her adopted family and bullied at school, she dreams of running away and being free. But when she is kidnapped and dragged through a portal into a magical world, suddenly her old life doesn't seem so bad.
Avalonia is a dangerous land ruled by powerful mages and a cruel, selfish queen who will do anything to control all seven kingdoms—including killing anyone who stands in her way. Thrust headlong into this new, magical world, Aurora's arrival sets plans in motion that threaten to destroy all she holds dear.
With the help of a young fae, a magical pegasus, and a handsome mage, Aurora journeys across Avalonia to learn the truth about her past and unleash the power within herself. Kingdoms collide as a complicated web of political intrigue and ancient magic lead Aurora to unravel a shocking secret that will change her life forever.
Why I'm Waiting
This sounds really cool. I'm a sucker for high fantasy, I can't get enough of dragons, unicorns, pegasi, fae, royalty, mages. This sounds right up my alley. And look at that cover! so pretty!