Top Ten Tuesday is a meme hosted by
The Broke and the Bookish
that allows bloggers to share their top ten lists for that week's topics
Last Ten Books That Celebrate Diversity/Diverse Characters
1 - The Thing About Jellyfish
by
Ali Benjamin
The main character has some sort of mental thing going on, I don't want to say disability, because it's not. As I said in my review, I'm pretty sure she's autistic. Her brother is gay and her lab partner has ADHD. This book sports quite a few different types of characters
2 - Dorothy Must Die
by
Danielle Paige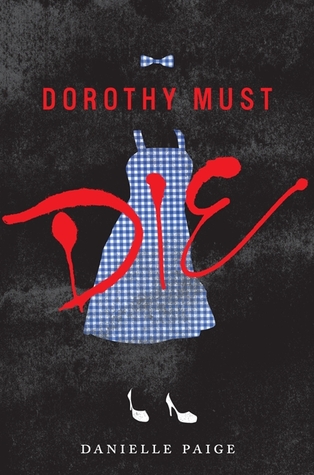 The main character comes from a broken home, she lives in a trailer park and has little to no money. Then she enters Oz, and if that land isn't diverse what is? There are flying monkeys, witches, talking animals, and the list goes on and on. Yes, I know this list was supposed to be more geared towards contemporary issues, but substitute any oppressed people for the flying monkeys and Dorothy for the ruler who is oppressing them. It works, the dichotomy is there.
3 - Every Day
by
David Levithan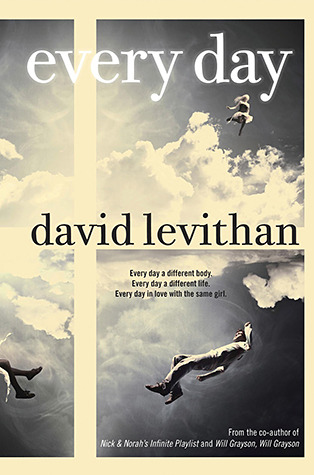 Everything about this one screams diversity. The fact that A goes into anyone his/her age indiscriminately is diverse enough. But then you see all sorts of mental illnesses, different sexual orientations, different socio-economic backgrounds, etc.

4 - The Raven Cycle by Maggie Stiefvater
In this series Blue is from a poor put happy family of psychics, she attends public school and has to borrow the family car. Gansey comes from a rich political family and he goes to the fancy private school in town. Ronan also goes to the private school, and while it seems like he has everything in actuality he has next to nothing because of the nature in which he and his father acquire items. Finally there's Adam, who attends the private school, he is the only one there on a scholarship, he works a part time job as a mechanic and he comes from trailer trash (only saying this because his father is legitimate trash).
5 - Will Grayson, Will Grayson
by
John Green
and
David Levithan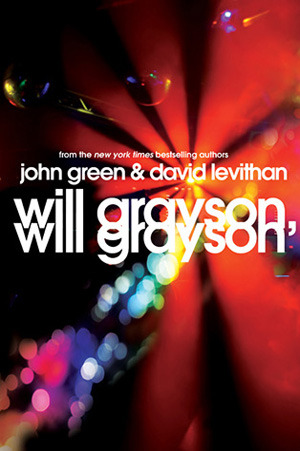 This one is about two boys named Will Grayson who are very different from each other. Then there's Tiny Cooper, the extremely fabulous gay bff.
6 - Harry Potter Series
by
J.K. Rowling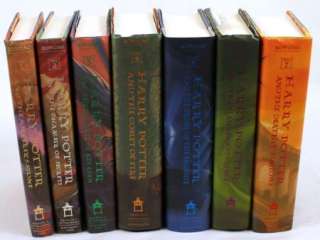 As we all know, Harry starts off very poor but finds out that he is in fact not, Draco Malfoy is a spoiled rich kid from an old wizarding family, Ron Wesley comes from a very large, very poor old wizarding family, and Hermione Granger is muggle born. But there's also other non-magical diversity throughout the book. Dean Thomas is one of the few black kids, the Patel twins are quite possibly the only Indians in attendance, Cho Chang is the only Asian mentioned. Then you get into things like the tri-wizard tournament where French and Bulgarian students show up with very different mannerisms than the British. This theme is also seen at the Quidditch World Cup.
7 - Zeroes
by
Scott Westerfeld, Margo Canagan,
and
Deborah Biancotti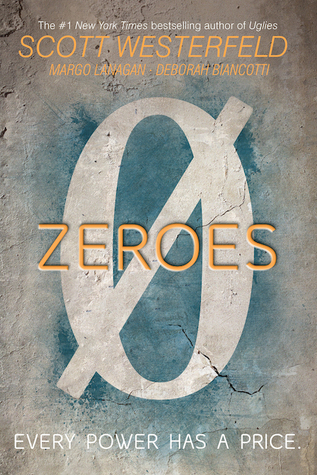 Just with the main characters, one is blind, one is Latino, one is black, two are white. Then economically one is filthy rich, one has enough to get by, one has nothing, and the other two are comfortable.
8 - World War Z
by
Max Brooks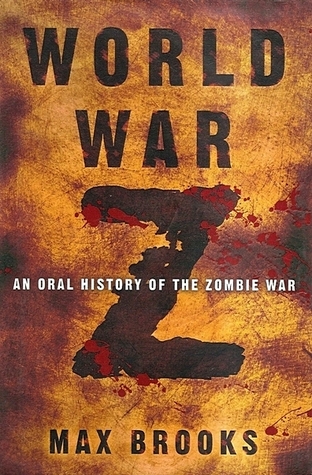 Yes, I'm calling World War Z diverse. It takes place all over the world, in many different countries. You see Isreal's point of view, and America, and Africa, and Asia, and South America, and Europe, and I'm pretty sure there's some Australia/New Zealand parts. Then there's the astronauts perspective. There's civilians and military, canine units, those that fled, those that fought, those that assisted in the spread.
9 - Daughter of Smoke and Bone Series
by
Laini Taylor
In this series you have humans, angels, and chimera. The war between the angels and the chimera is pretty much because the angels see themselves as superior to the chimera. Relations between the two are taboo. Again, like with Dorothy Must Die substitute any two races for the angels and the chimera and it's the same as any history involving any two races.
10 - The Summer Prince
by
Alaya Dawn Johnson
This book bends and breaks all the gender roles. Women are in power, no one cares if your straight, bi, or gay. However, as a society they care about where you come from and how powerful your family is.