Top Ten Tuesday is a meme hosted by The Broke and the Bookish that allows bloggers to share their top ten lists for that week's topics
Top Ten Books I Really Love But Feel Like I Haven't Talked About Enough/In A While
1 - Burning City - Larry Niven and Jerry Pournelle
This book is fantastic, such an amazing world and captivating story.
2 - Watership Down - Richard Adams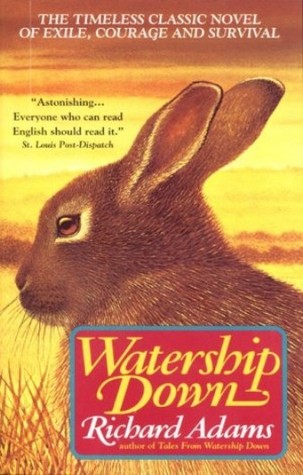 M
y all-time favorite book. You really can't beat communist bunnies.
3 - Sirens of Titan - Kurt Vonnegut
My favorite Vonnegut book (and to put things in perspective, Vonnegut is in my top 5 favorite authors) although Cat's Cradle is a close second. I haven't read either of them in a long time and I've been dying for a reread.
4 - Nightfall - Issac Asimov
My favorite short story I've ever read. This story is so amazing. There are no words for this one, I get the feels every time I read it, every time I think about it. Amazing stuff, Asimov is a literary genius.
5 - Martin the Warrior - Brian Jacques
I grew up loving the Redwall series, but this book is by far my favorite. Martin is so much more awesome than Matthias and Mattimeo, and the others are equally amazing: Gnoff, Grumm, Laterose
6 - Timeline - Michael Crichton
Another one of my top 5 favorite authors - and this is my favorite book by him. Travelling back in time to medieval France with a bunch of medieval historians and archaeology students? Yes please. This book may have been my inspiration to get a degrees in history and French with a minor in archaeology. You never know, they quantum foam just may make me roam.
7 - 1984 - George Orwell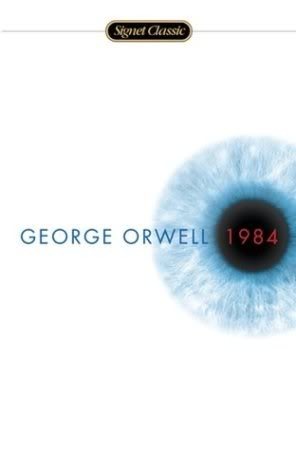 This is probably the book I reference the most in the real world (have you seen the state of the US lately?) But on my blog I don't think I've ever mentioned it. I really love this book, it's so amazing and I'm unhappy to say that his predictions are coming true, if a few decades off.
8 - Pride and Prejudice - Jane Austen
Of course this one would make the list. I'm such a romantic and this is pretty much the greatest romance ever written. Seriously, I've yet to meet a girl who didn't want a Mr. Darcy of her own.
9 - Fairy Godmother - Mercedes Lackey
Hey look! another of my top five favorite authors made the list! And this one might be my favorite book by her, although some of her other stuff is pretty amazing too. I love how she turned fairy tales into horrible things that people dread being a part of. The world she created in this book is just fantastic.
10 - The Summer Prince - Alaya Dawn Johnson
There's something about this book that I just love, I can't put words to it and so it usually goes without much mentioning.
And my three favorite series that I probably talk too much about:
1 - Red River - Lauraine Snelling
I keep finding ways to bring up Thorliff, but hey, when you've been crushing on a character for almost your whole life and the series continues so he grows up with you, what else can you do?
2 - Anna/Lola/Isla - Stephanie Perkins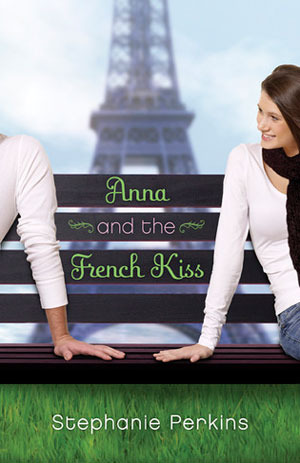 It kind of bothers me that this series doesn't have a name...But I seriously love these books, and I've noticed, like Thorliff, I keep finding ways to mention them.